Damilola S. Olawuyi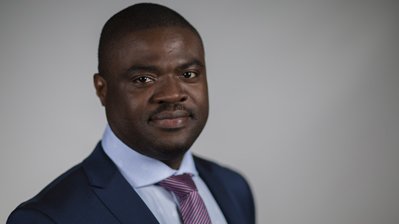 Professor Damilola S. Olawuyi is Chancellor's Fellow, Professor of International Law and Director of the Institute for Oil, Gas, Energy, Environment and Sustainable Development (OGEES Institute), Afe Babalola University, Nigeria.
Prof. Olawuyi's areas of expertise cut across broad areas of global sustainability, specifically natural resources, energy and environment. He has published extensively on oil and gas law, climate change, and the intersections of human rights and environment. He has provided expert advice and opinion on seabed mining, electric power plant projects, carbon emission reduction and credit trading projects, including carbon capture and sequestration, energy efficiency and agricultural offset projects. He teaches courses on environmental law, climate change law, energy regulation, oil and gas law and international human rights law.
A prolific writer, Prof. Olawuyi has published over two-dozen journal articles, and three books in natural resources, energy and environmental law.
He has been an expert speaker and commentator at several international conferences. He serves on the executive committees and boards of the American Society of International Law (Co-Chair), International Law Association, London, and the Environmental Law Center, Alberta, Canada. He is the Vice President of the International Law Association (Nigerian Branch), Editor-in-Chief of the Journal of Sustainable Development Law and Policy; Associate Fellow of the Center for Sustainable Development Law, Montreal; and a University Research Fellow at the Consortium for Peace Studies, University of Calgary.
He has lectured on energy and environmental law in over 20 countries including: Great Britain, France, Denmark, United States, Australia, Spain, China, India, Kenya, Qatar, Canada, United States and throughout Nigeria. He was most recently a Senior Visiting Research Fellow at the Oxford Institute for Energy Studies, University of Oxford. He has also served as visiting professor of law at the China University of Politicial Science and Law, Beijing and a David Sive Scholar at Columbia Law School, New York, United States.
Prof. Olawuyi is a research collaborator on an IBA Academic Advisory Group project (project title: Energy Innovation and the Law in the Age of Climate Change ) with Prof Dr Martha M. Roggenkamp of the University of Groningen.
A dual qualified lawyer, Prof. Olawuyi was formerly an international energy lawyer at the leading global law firm, Norton Rose Fulbright Canada LLP, where he served on the firm's global committee on African extractive investments.